Niels
En Lieke
Also serving:
Tarragona (Spain)
Minimum price
300$ for 8 hours of work
Studio Name
de Bruidsgasten.
Hey there! We are 'the Weddingguests', the perfect addition to your special day.

We bring a touch of elegance, capturing every precious moment with our state-of-the-art equipment and creating beautiful albums that will be treasured for a lifetime.

We are a Dutch couple, working all over the world, living in Spain.

Say 'I do' to having us by your side on your big day.
Winning photos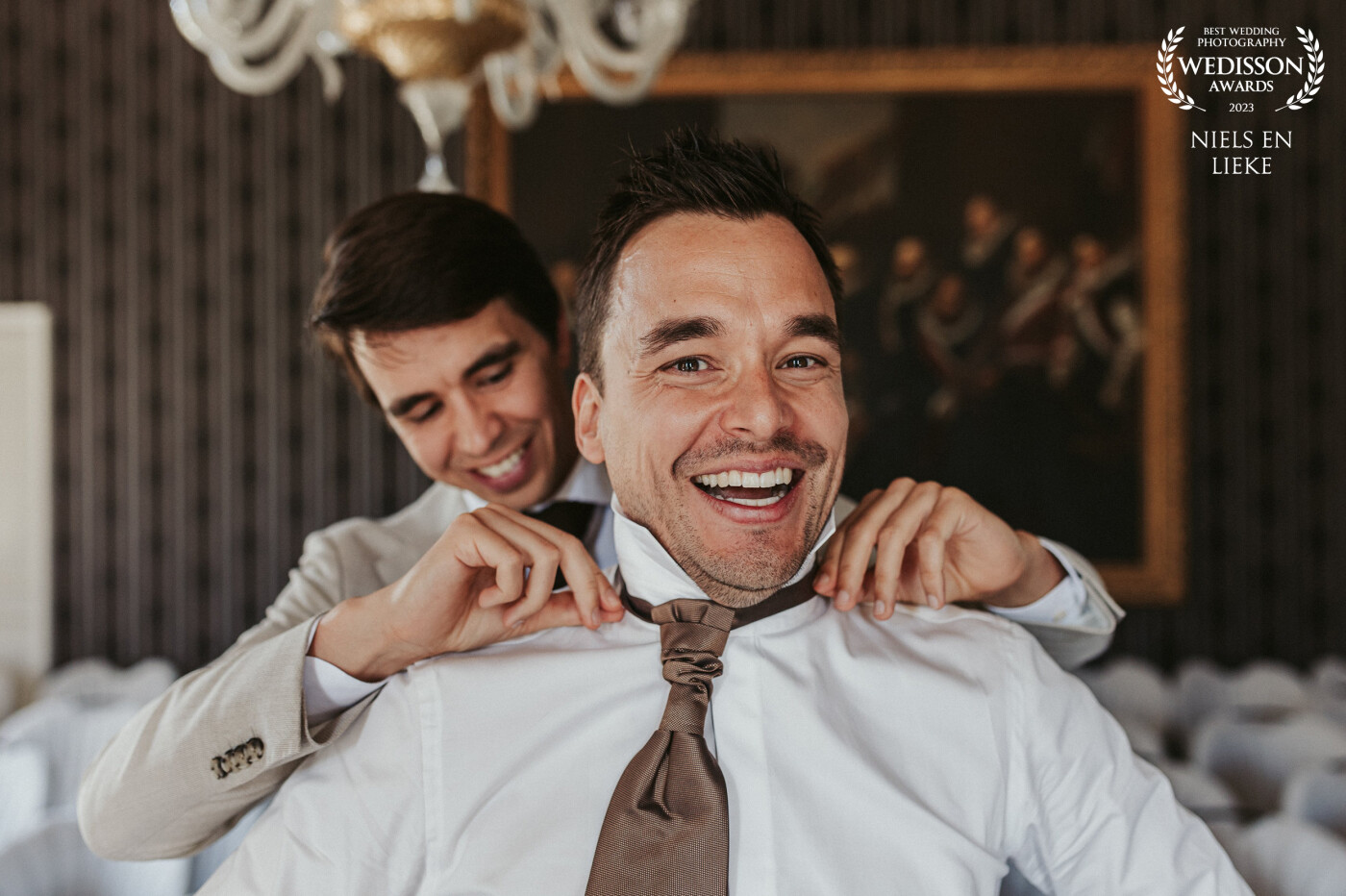 This proud groom was assisted by his brother at the magnificent Landgoed Huis de Voorst. Through the large windows, we could capture the groom's genuine smile perfectly, and the colors of the walls and the groom's tie beautifully complemented each other!
98th Collection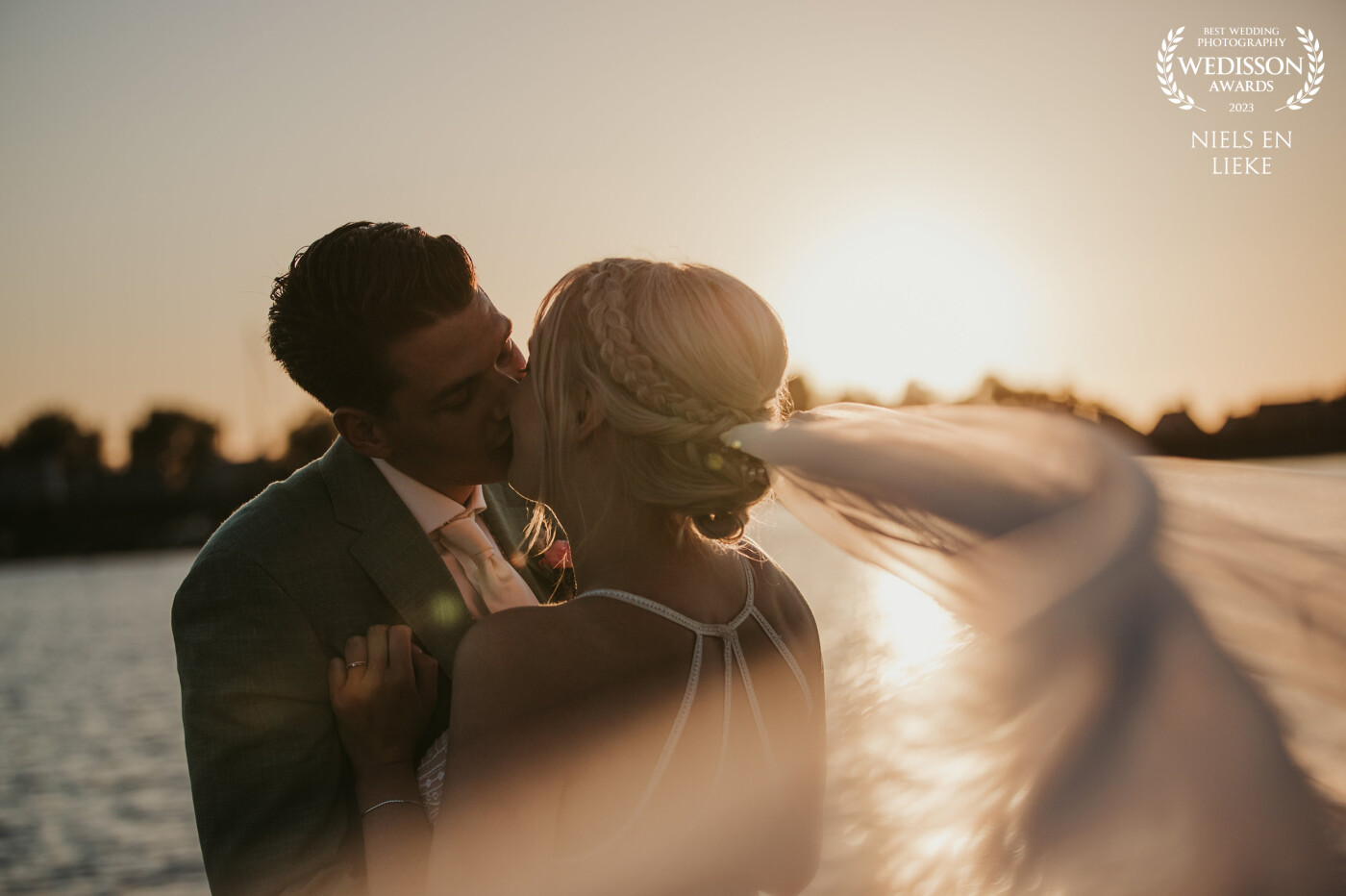 We had the privilege of capturing this beautiful bridal couple in Oesterdam. On a pier, there was a gentle breeze and the light reflected beautifully through the bride's veil, creating a magnificent palette of colors and composition.
98th Collection