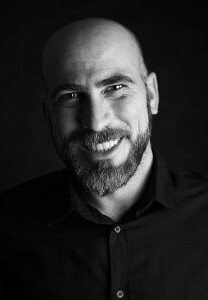 TOP5 photographer in 2016
I can assume and presume dedicate myself to what I like best: take a camera and take pictures; Photography is my passion, my personality, my way of looking at the world and with my family ... is my life.
My wedding photography is simple, natural, carefree and fun, out of the classical canons, I like to tell a story, your story, its details.
 
The couple, the wedding day must be comfortable, be like always, enjoying his family and friends.
 
My maxim is to have your day images, capture happiness, nerves, emotions as special as the day of your wedding, enjoy doing all this with my camera.