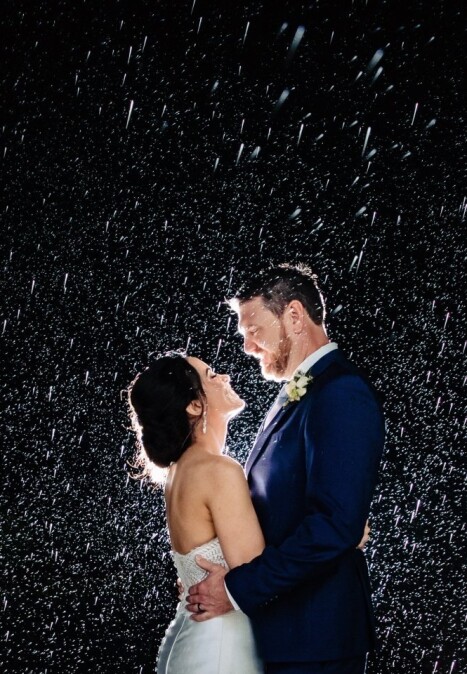 Stacia
Morgan
1
Number One Wedding Photographer in 2018
Key Largo, Florida
🇺🇸 The United States
Number One Wedding Photographer in 2018
Studio Name
Stacia Morgan Photography
I BELIEVE THAT ANY MAN WHO CAN DRIVE WHILE KISSING A GIRL IS SIMPLY NOT GIVING THE KISS THE ATTENTION IT DESERVES. MY NAME IS STACIA AND I AM A HOPELESS ROMANTIC, SMALL TOWN COUNTRY GIRL WITH A PASSION FOR ADVENTURE, PRETTY THINGS, AND CAMERA CLICKIN'.

THE MOMENT I PICKED UP A CAMERA, I REALIZED IT WAS MY SUPER POWER. IT WAS LOVE AT FIRST SIGHT. NOW, I CREATE BREATHTAKING, EPIC WEDDING IMAGES PAINTED GRACEFULLY WITH GODS' LIGHT FOR THE STYLE OBSESSED BRIDE. I CATER TO BRIDES LONGING FOR A MODERN PHOTOGRAPHY STYLE WITH AN ARTISTIC, HIGH FASHION APPROACH. MY AWARD WINNING WORK HAS BEEN FEATURED IN NUMEROUS BRIDAL MAGAZINES, PUBLICATIONS, AND BOOKS AND TAKES ME AROUND THE GLOBE FROM THE FLORIDA KEYS TO LONDON, ENGLAND, ALTHOUGH YOU CAN USUALLY FIND ME BAREFOOT, CAMERA IN HAND BY THE OCEAN.

IT'S A GOOD LIFE, A BLESSED LIFE. IT'S MY LIFE.