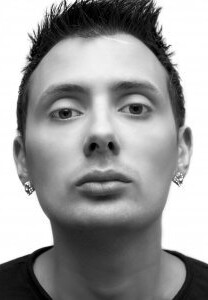 In my group of friends I always carried the camera with me, taking pictures of every moment that I lived. Now I conserve a huge album that collects all the memories from my teenage. The time passed and my interest in photography grew and grew till 6 years ago, this moment was very important for me, I decided to buy my first SLR.
During the first years with my new camera I photographed everything around me, at the same time that I started to experience with Photoshop. The people began to know my work and I received my first orders for
photographing some events. In that period I lost my job and I decided from that exactly moment to focus my career in the photography.
Now I consider myself a wedding photographer. I experience with all the possibilities that offer me the light, different angles, making a dynamic session every time that I have between my hands the camera, making a new, original and creative work and not stopping growing up.