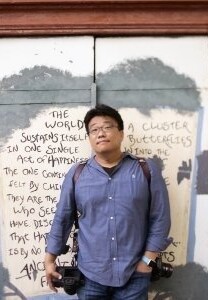 Ken
Pak
Washington, D.C., Washington, D.C.
🇺🇸 The United States
For me, photography is a way to expose life at its best. My spontaneity of expression and my professional, yet friendly nature allow me to capture the most natural once-in-a-lifetime moments through my lenses. Throughout the wedding day, I am watching the emotions and expressions of the couple as they interact with guests and family members. My job is to freeze those precious moments and make them as beautiful as the couple remember it in their hearts. My unmatched thirst for exploration, paired with unrelenting energy, creative ability, a professional attitude and dedication to the art of photography is what allows me to photograph lifestyle assignments such as weddings.