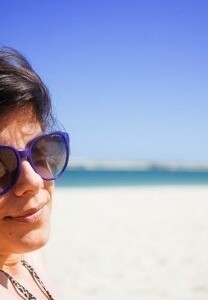 Joana is one of the lens behind GLORIA AGUIAM FOTOGRAFAS, a trio of passionate women. A deep love of photography, paired with a complete understanding of the relationship between couples in love inspire the Aguiam team to carefully create raw, soulful images that blend art with technique.

Unhurried and uncompromising in their approach, every couple the Aguiam team photographs receives warm, personalized service, adding a genuine feeling of authenticity to every shot.

Contact the Aguiam team for information on weddings worldwide.