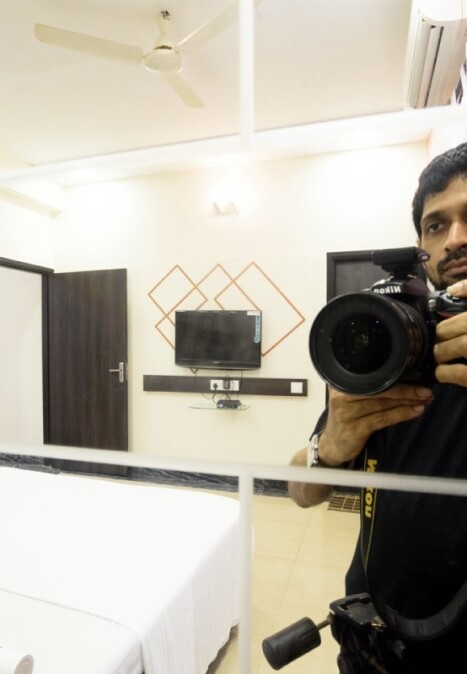 Studio Name
Asmita Studio
A commercial photographer who exposes concepts in a compelling fashion. Strongly influenced by Photographer Mr. Vilas Bhende and worked with renowned photographer like Mr. Chetan Bhende, Mr. Sameer Parekh, Mr. Saurabh Sawant, and Mr. Raymond Gehman(National Geographic). I find inspiration in creativity, challenges and out of the box elements.

Instead of relying on typical repeated methods of lighting, styling, make up… I seize upon the integrity of the moment. My every piece of work has smooth blend of commercial and fine art, may it be portraits, interior, product, industrial, jewelry or fashion.

Having studied photography from Fergusson College, Pune and Sir. J. J. Institute Of Applied Art, Mumbai,I have earned expertise in advance digital photography and imaging on Sinar Digital system.

With an experience of over 18 years, I live and works for Goa, Delhi, Pune, Bengaluru and Mumbai.