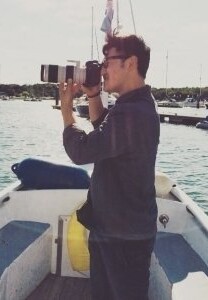 Love Taking Pictures? Yes!
Love Food? Yes!
Love Pets? Yes!
Love Cars? Yes
Where are you from? Brighton, UK
No!!! Origins! Oh Beijing, China
Have you got any pets? Yes! A yellow lab, his name is Ernie...
Are you Married? Nope, not yet.
Who's going to be capture your wedding for you then, if you're a wedding photographer? Well, good question! Someone very special from America!