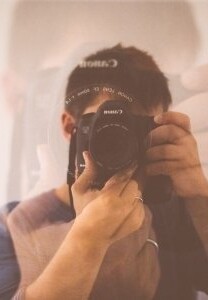 Hi there!

As you may have guessed, I'm Luke and I'm a creative wedding and portrait photographer based in the UK and although I'm British, I actually only settled down here after living in New Zealand for a number of years – which is where I really learned my trade as a photographer: Bungy jumping, jet boating, skiing, snowboarding, mountain biking, marathons, V8 supercars, lakes, mountains, world heritage sites, vineyards, paragliding and even the occasional wedding(!) were just some of the incredible subjects I was lucky enough to capture.

But as the saying goes, there's no place like home. And I'm back, waiting to hear from lovely people just like you to get in touch and let me do what I love - documenting your big day.

Being a wedding photographer isn't just a full-time occupation for me, it's something I'm genuinely passionate about and I'm constantly striving to create images that are beautiful while meaning something special to my clients too. I'm a firm believer that great wedding photography should be about telling the story of your day and documenting you both just as you are: No awkward poses, no overly intrusive requests for more shots – just the two of you captured in your moment with your closest friends and family in an easy-going and unobtrusive manner.