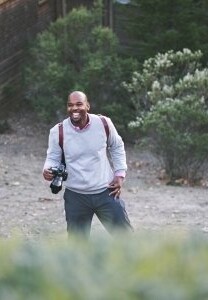 As a married couple based in California, we value marriage and believe your wedding should be a love filled day. We aim to help you slow down and create quiet moments during the longest, fastest, most memorable day of your life.

We are often mistaken for the other when people first meet us in person. Dee is short for De'Andre and Kris is short for Kristina. We both are equal partners and full time photographers, but have our separate rolls in our business. Dee has a love for the dramatic. He loves to create images from a perspective not otherwise viewed by the typical eye. He sees light and reflection and creates art in the most unique ways. Kris enjoys the classic and emotion. She loves timeless beauty and soft romance. Together we are able to blend both unique styles together to deliver a portfolio of images to our clients that encompass both of our artistic eyes.

We have two little crazy boys that we love with all our hearts. They are often our inspiration and little models. They keep us young and full of energy and have helped keep our perspective on life and love balanced and steady.