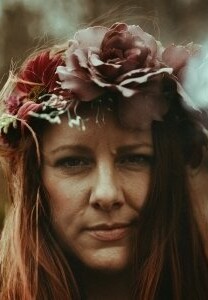 Creative wedding photographer in London. I'm Laura Babb. You can call me Babb. Or Laura. Or Laura Babb.

I live with my husband Pete and our house is full of cameras, trinkets and an excessively large collection of coffee table books. I love to work with laid back couples who want creative, colourful documentary wedding photography.

My approach is to capture your wedding as it happens; magical epic moments like you exchanging your wedding vows, alongside the real stuff: laughing so hard you snort champagne out of your nose and your friends getting sweaty on the dance floor.

I also love an adventure; standing on the side of a cliff as the sun sets, exploring bustling city streets and urban landscapes, climbing over fences into sunny corn fields, wandering through woodland and on beaches. Taking time together, hanging out, and creating relaxed portraits that are all about you.

A lazy Sunday is my favourite kind and I love to spend time with my friends and family. I also love fascinators, portmanteau, Star Trek (not ashamed), the smell of autumn, symmetry, a good rummage in a charity shop, power-ballads, cardigans, indie and folk, tattoos, art, dancing, beards and cheese (the stinkier the better). I'm also a pretty big fan of sleeping. Travelling to new places is my favourite thing ever.